Christi's Tuna, Bacon, Green Chili, & Cheese Melt. Christi's Tuna, Bacon, Green Chili, & Cheese Melt easy & delicious. Our business is known for our casual atmosphere, great customer services, and giving you the best meal for your money. Made with salt pork, lean cured ham, lard or vegetable oil, green bell pepper, sweet chile peppers, onion, garlic, dried oregano, salt, vinegar.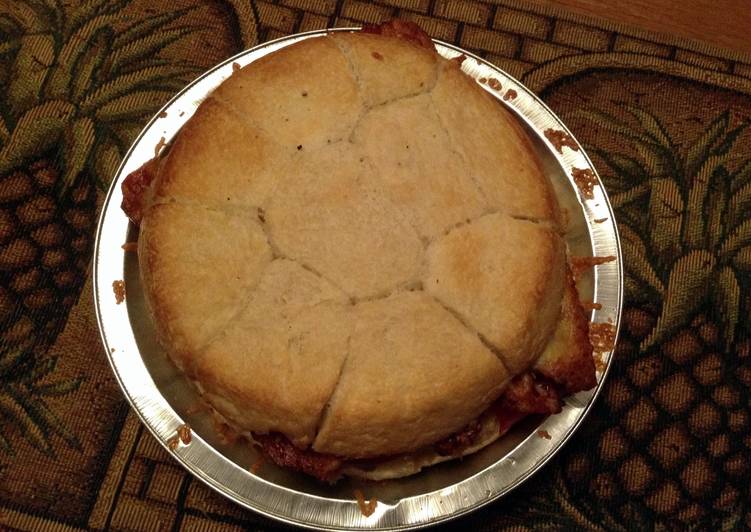 This casserole is also great when made with fresh long green chiles. Makes a wonderful brunch dish, but we also have it for lunch quite often. The tangy citrus quality of the mayonnaise pairs well with the grilled tuna–a favorite of Marianne Legato. This Yummy Christi's Tuna, Bacon, Green Chili, & Cheese Melt using 7 simple ingredients and 15 easy steps. Learn how to cook delicious meal.
Ingredients of Christi's Tuna, Bacon, Green Chili, & Cheese Melt
Prepare 6 slice of Bacon.
It's 2 tbsp of Mayo.
Prepare 2 can of White tuna in water.
You need 1 can of 4 oz. can of diced green chili's, or fresh roasted..
Prepare 1 loaf of Fresh baked bread, or rolls. I buy the frozen dough.
You need 1 of tomato sliced.
Prepare 1/2 cup of shredded cheese of your choice or several slices of cheese.
When the weather is nice, prepare this on the grill. Red bell peppers are a good source of antioxidant beta-carotene, and the amount of bell peppers in just one sandwich delivers almost a whole day's requirement for vitamin C. Keto Chili With Bacon Made A Man Out Of Matthew. One Saturday afternoon, we decided it was time to break in our new cast iron pot, and the only food I could think to do it justice was Keto Chili With Bacon.
Christi's Tuna, Bacon, Green Chili, & Cheese Melt instructions
Bake bread or rolls as indicated on package.
Cook perfect bacon ( see my perfect bacon.).
preheat oven to 350.
mix tuna & mayo, add salt & pepper.
slice tomato.
dice green chili's if necessary.
cool bread, or rolls slice in half.
spread bread with a thin layer of mayo.
spread tuna mixture unto bread evenly.
spread green chili's on top of tuna.
add tomato.
add slices of bacon.
sprinkle shredded, or place sliced cheese on top.
cover with other half of bread.
bake at 350 for 15+ minutes until warmed and cheese is melted.
I pitched the idea to Matthew, and although he wasn't fully on board, we decided to go with it. Cut the stem from the top of the pepper (discard the stem) and cut the remaining pepper from the top into small dices. When bacon is crisp, remove from pot with a slotted spoon. Place bacon in a large soup pot. Cook over medium high heat until evenly brown.